We are so pleased to see our practice grow over the past year and a half. Last summer, we had Dr. Cath Thorlakson, Registered Psychologist and Cathy Murray, Master's Level Social Worker and Therapist join us. As the year has gone by, there has been an increased need for counselling and to bring another Therapist on board. Our search has been successful! As of mid-August,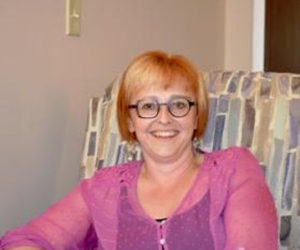 we have brought Heidi Marchand into the fold.
Heidi is a Registered Psychologist with a wealth of professional and clinical experience. Heidi is well-versed in children's issues, and counselling couples, individuals and families. She has recently taken the training for Emotion Focused Therapy (EFT) for Couples. EFT is a theory based on the scientific study of adult love and bonding processes in couples. It is designed to help reduce distress and conflict in intimate relationships.  The goal is to help family members and couples connect and improve their emotional attachment with each other. Wouldn't it be nice to feel more connected to your spouse and enjoy your time together?
Heidi has a passion to see people find their way through difficult times, improve their relationships, and become the best person they can be! Heidi offers a variety of counselling approaches, including Cognitive Behavioural Therapy (CBT), EFT, Attachment Theory, Christian Counselling, Solution Focused Brief Therapy (SFBT), Sand Tray and Play Therapy, as well as Family Systems.
At Fresh Hope Counselling, our clinic is able to meet almost every counselling need from childhood through the adult life stages. Areas of expertise include eating disorders, mood disorders, relationship issues, life changes/transition, stress management, developmental disorders, etc. We are so pleased with the team that has become our staff at Fresh Hope. Please call the office at 780-487-3456 or send an e-mail to info@freshhope.ca to see who would be best suited to help you. More information can be found on our website at www.freshhope.ca
Tags: CBT, Christian Counselling, counselling, EFT, help, relationships