I decided it's time to feature our therapists and give you a little more information about our staff, starting with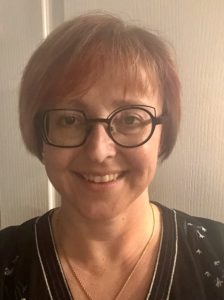 Heidi Marchand. Heidi is a Registered Psychologist who has been working with us now for several years at our South Edmonton location. Heidi Marchand graduated from Gonzaga College in 2001 and has been working actively in the field of Counselling and Psychology since then. Her experience is varied and includes working in Community Agencies, Private Practice and at the Grey Nuns and University of Alberta Stollery Hospitals. She has years of professional training and experience with children, adolescents, and adults of all ages. Heidi loves to work with couples and families — especially when she is able to offer them helpful support to work through the challenges they are facing.
Theoretically, Heidi comes from a family systems approach and is very good at creating a welcoming counselling atmosphere.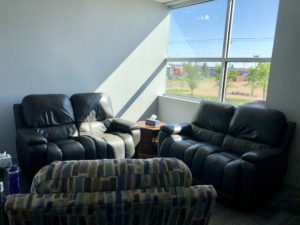 She also incorporates EFT (Emotion Focused Therapy) and other therapies as appropriate. Her South Edmonton office is a bright, lovely space that invites the client to relax and feel as comfortable as possible. Outside of the COVID-19 restrictions, there is also a play therapy room set up for Heidi to work with children.
Heidi approaches every client with a welcoming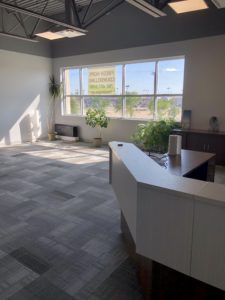 curiosity, knowing that each person and their situation is unique. One of the most predictive aspects of success in therapy is the therapeutic alliance — in other words, the connection you feel with the Counsellor. This is something that Heidi is excellent at! She works intentionally to establish a warm, non-judgmental relationship with you so that you can work through the presenting concerns and get your life on track the way you want it to be.
Some things you might not know about Heidi Marchand is that she loves to learn and help people become the best versions of themselves. She also speaks German and can do therapy in German if that is helpful. Heidi is a fun loving, sincere woman of faith who cares deeply. Don't let her funky, offset glasses fool you — it's actually way to do exposure therapy for people with OCD!
Heidi is a fun loving mother of two, and a dog Mom of two beagles. Together with her husband, Heidi is very active in her kids' lives and hockey pursuits. She is definitely one of the biggest Oiler's fans that I know and an even more energetic and boisterous hockey Mom, although Dad might be more demonstrative from what I hear!
Tags: Heidi, Heidi Marchand, help, psychologist