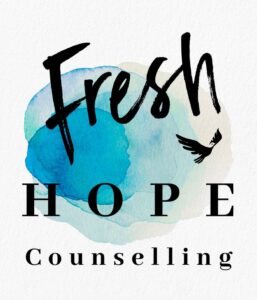 We are excited to bring on another Registered Psychologist to Fresh Hope Counselling's  West End location, Ms. Daisy Lee! Daisy is a transplant from Calgary but don't hold that against her, she's renounced her allegiance to the Flames just as I did when marrying an Edmontonian. Daisy is a graduate of Yorkville University with a Master's degree in Counselling Psychology. She believes in hope as an essential element of life, making her a perfect fit for our Fresh Hope team.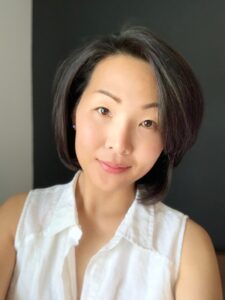 In her studies, Daisy embraced the integrated nature of treating the whole person — mind, body and soul. What happens in the mind does effect the soul, and what happens in the body does effect the mind and soul. The study of Psychology has grown in its understanding over the past several decades that we cannot separate these areas but need to view them as inter-connected.
Daisy's experience covers an array of counselling and mental health issues. Her experience includes working at Alberta Hospital with young offenders and children/adolescents awaiting court-ordered counselling and assessments. She also worked at the Royal Alex Hospital doing individual therapy with pregnant and postpartum women with mental health concerns and diagnoses. This included psycho-education and information to at-risk mothers in the postnatal ward. She has enjoyed working with young adults and college students, having provided student counselling services at Concordia  University.
Daisy's work experience has primarily been through Alberta Health Services. She was a Mobile Mental Health Therapist providing her services to high schools and Child & Family Services for Clients between the ages of 15-24. Daisy has excelled as an Addictions Counsellor in diverse programs and populations, including adults and adolescents — providing an assortment of counselling services for individuals, groups and families.
Daisy has pursued her education and experience with intention to give her a strong footing as a Registered Psychologist. With this knowledge, she has developed an integrated therapeutic approach that is tailored to honour each client's unique needs and goals.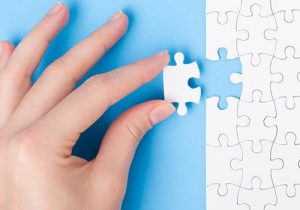 Her approach is mainly rooted in Narrative Therapy, Motivational Interviewing, Solution focused therapy, CBT (Cognitive Behavioural Therapy), DBT (Dialectical Behavioural Therapy) and Existential Therapy (which focuses on exploring meaning of life).
Daisy continues to pursue on-going training to augment her present therapy skills, including Sand-tray therapy, Emotion Focused therapy, and Play therapy. As you can imagine, Daisy's expertise in working with addictions, and mental health issues — including personality disorders and mood disorders — has shaped her into a well-rounded and effective therapist. Daisy is also a woman of faith who can provide faith based counselling for those who desire it. We know that you will appreciate the warmth and wisdom that Daisy brings to the therapist's chair. She is authentic and seeks to connect with each of her clients in a way that leads to effective progress in counselling.
In her spare time, Daisy keeps busy chasing around her two children, husband, and large dog. When the traffic in the home has slowed, you will most likely find her in the kitchen trying out new recipes or engaged in philosophy and theology books/podcasts.
Tags: daisy lee, Edmonton, Fresh Hope, psychologist, registered psychologist, West End