Fresh Hope Counselling exists to help you discover fresh hope in your life
No matter what your circumstances are, hope can be infused through many forms including support, guidance, encouragement and new-found wisdom/insight.
Hope is necessary for life! Without it we will literally end up perishing. It gives us energy, strength, motivation and focus. Hopelessness takes away our ability to function, and robs us of joy. Hope is an anchor; it renews the body, soul and spirit. If you have lost your hope, know that finding hope again is possible!
---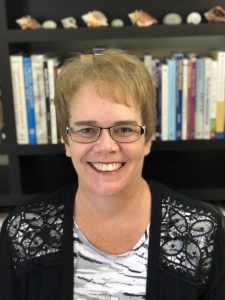 Beth Murray
Founder of Fresh Hope Counselling,
Registered Psychologist
Beth Murray is the Founder of Fresh Hope Counselling. Beth is a Registered Psychologist in the Province of Alberta and offers over twenty one years of counselling experience. She is also a trained and experienced Level II EMDR therapist, Eating Disorders Specialist and trained facilitator for "Health At Every Size" (HAES).  She received training as a Certified Clinical Trauma Professional with the International Association of Trauma Professionals. She has successfully completed her post-graduate certificate in Chronic Pain Management from the University of Alberta Rehabilitation Medicine Faculty (PgCPain) in 2018. Beth is constantly learning and stays current with advances in the field of counselling and psychology. As a Registered Psychologist and former accredited member of the clergy, Beth has a wealth of clinical, pastoral and personal experience in mediating grace and hope to her clients.
Beth has several years experience working as a Primary Therapist at an Inpatient Eating Disorders' Treatment Facility, as well as many years in outpatient settings. She specializes in eating disorders, mood disorders including depression & anxiety, trauma recovery, grief, EMDR, spiritual issues, self-esteem/worth, dealing with chronic pain, communication skills, breaking down perfectionism, managing life's transitions, and training in new skills (CBT Cognitive Behavioural Therapy and DBT Dialectical Behavioural Therapy). She also works with highly sensitive people in learning how to manage their sensitivity rather than trying to detach from it.
Beth is a highly skilled and relational therapist. She connects easily with her clients and they feel supported as they work through their struggles. She is solution-focused and likes to see her clients experience freedom and healing as quickly and effectively as possible. One thing Beth brings to each session is hope; she believes that hope is necessary to life. She has a good sense of humour and teaches clients to reframe using humour. In her spare time, she teaches at conferences, workshops and in group settings.
Beth Murray is a member of the Alberta College of Psychologists, the Canadian Psychological Association, and the Psychologists' Association of Alberta. She has also been approved to provide counselling for Veteran's Affairs, the RCMP and Canadian Armed Forces. Trust her years of experience to help you!
Beth is a happy wife, mother and grandmother. She and her husband enjoy travelling together, especially to warm places where there are beautiful beaches, shells and dolphins!
---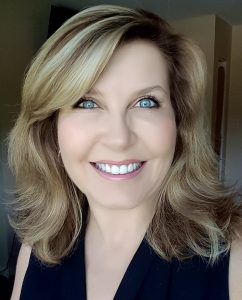 Cathy Murray
Licensed Clinical Social Worker and Master's Level Mental Health Therapist
We are thrilled to have Cathy Murray with us at Fresh Hope Counselling! Cathy is a Licensed Clinical Social Worker and Master's Level Mental Health Therapist. She holds a Masters Degree in Clinical/Medical Social Work and has worked in several counselling environments since 1989. Cathy has completed her Level 2 and additional EMDR training and is an approved provider with Veteran's Affairs (VA). She has also completed training in Emotionally Focused Couples Therapy and Emotionally Focused Family Therapy (EFT).
Cathy has worked extensively within the area of child and adolescent services, and in the Edmonton Public School System/Alberta Health Services. Her experience with children, adolescents and families has given her a wealth of counselling experience. She has a strong ability to help clients with a breadth of problems including mood disorders (especially depression and anxiety), attachment issues, anger management, conflict resolution, and grief & loss.
Cathy has a passion to help survivors of abuse recover and walk into freedom. She did individual and group therapy for those impacted by family violence for many years and has been involved in program development for Family Violence Prevention and Treatment. She is very skilled and well-versed in abuse healing and recovery from trauma. Her background in family systems and narrative therapy are strengths she brings to the counselling.
As a Therapist, Cathy is gifted in hearing and validating her client's concerns. She is adept at equipping and educating people in ways that help them to truly make positive change to areas where needed.
Cathy's experience makes her a caring therapist who works to further the health and well-being of all her clients. She is skilled in CBT (Cognitive Behavioural Therapy), DBT (Dialectical Behavioural Therapy), trauma therapy and attachment treatment. Cathy has helped children, adolescents and adults to feel safe and supported in exploring their feelings and concerns. She helps them set personal and family goals, by including practice strategies to increase a sense of security, health and wellness and to improve day-to-day functioning at home, school and places of employment. Cathy provides clients with safe space to gain insight, make decisions and access their inner creativity, joy, hope and resourcefulness.
Cathy is the mom of three young adults, a busy wife and tries to keep her parrot from destroying their home!
---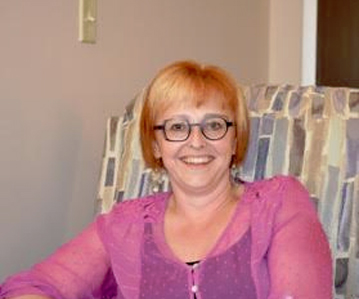 Heidi Marchand
Registered Psychologist
We are so excited to have Heidi Marchand bring her set of skills, experience and talent to Fresh Hope Counselling. Heidi finished her training in 2001 and started to work as a therapist shortly thereafter. Her learning was incredible and she knew that she had found her passion: To help people! We are confident that you will find Heidi easy to relate to, passionate about her counselling and committed to giving you her best.
Heidi has worked as a Registered Psychologist since 2004 with a rich and varied history of providing psychological services in Mental Health Clinics, a private Christian Counselling Agency, hospital settings, including the University of Alberta Stollery Hospital and the Grey Nuns Learning and Development Clinic, and a private practice. Heidi has also had the privilege of teaching Psychology courses at Concordia University College as a sessional instructor.
In her years of experience, Heidi has become highly skilled in working with young children, 'tweens, adolescents and adults. She enjoys working with individuals, couples and families, and strives to help relationships move towards improved health and well-being. Heidi's experience spans work with attachment disorder, bi-polar, mood disorders, personality disorders, Asperger's, grief, obsessive-compulsive disorder (OCD), oppositional defiant disorder (ODD), self-harm, and impulse control. Heidi also works with teenagers that have eating disorders and body image issues.
Heidi comes from a family systems perspective and employs sand tray/play therapy, CBT (cognitive behavioural therapy) and SFBT (solution focused brief therapy).  She is a life-long learner and most recently completed additional training in Emotionally Focused Couples Therapy (EFT). She is also an excellent Christian therapist for those looking for a faith perspective in their counselling. Heidi believes that the therapeutic relationship is the most important part of therapy and is able to connect well with her clients.
Family is very important to Heidi and she loves spending time with her husband, kids and extended family. She can often be found cheering on her kids at the hockey arena. Heidi values relationships and tries to make time to connect with those who are dear to her on a regular basis, especially when coffee drinking is involved!
---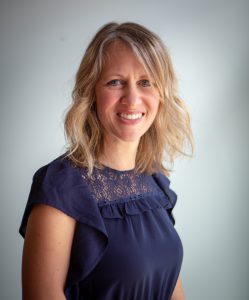 Sherri Farbin
M.Sc. (MFT) Registered Psychologist
We are so pleased to have Sherri Farbin join our team at Fresh Hope Counselling. Sherri is a Registered Psychologist and Marriage and Family Therapist who graduated from Loma Linda University in 2009. She is a dedicated therapist who effectively works with clients to guide them through a variety of situations. Her counsel equips them to use their strengths and accomplish goals they set. Her former life as a teacher gives her a wealth of insight and experience with families and the education system.
Sherri is experienced in working with clients age 14 and up & connects well with teens, couples & families. She brings with her a rich education base in family and couples systems to provide effective guidance to those struggling with relationship issues. She is also gifted in helping people work through issues from their past. Sherri has a personal faith background that enables her to provide support and faith based counselling to those who are wanting their faith/spirituality included in the sessions.
Sherri approaches counselling with a variety of therapeutic approaches including solution focused, cognitive behavioural therapy (CBT), emotion-focused therapy, the Gottman method, Dialectical Behaviour Therapy (DBT) and family systems therapies. Her vast experiences, personally and professionally, have equipped her to work with mood disorders — including depression and anxiety, self-esteem/confidence, grief and loss, relationship issues and marital conflict. Sherri is a life-long learner and has taken additional training to keep her current and aware of new and helpful skills, including EMDR!
As a therapist, Sherri is proficient in helping clients deal with work related stress/workplace challenges, as well as teaching about boundaries and how to implement them. She has also worked with various addictions and helps clients with anger management.
Sherri is an authentic woman and therapist who believes in her clients. She fits in well with our team at Fresh Hope as she is also a true believer in the power and essential nature of hope. She has a good sense of humour and brings a strong ability to connect with her clients — one of the biggest predictors of success in therapy. She brings a genuine love for helping people become whole, healed and free. Sherri is a happy wife and mother who enjoys spending time with her family. In her spare time she likes to do chalk paint projects and travel to hot sunny locations for a break from long, long, long Edmonton winters!
---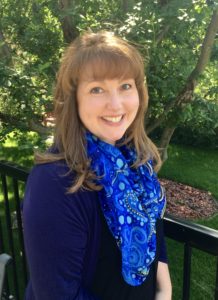 Cheryl Dirks
Canadian Certified Counsellor, M.A.
We are so pleased to have Cheryl Dirks join our team at Fresh Hope Counselling. Cheryl is a Canadian Certified Counsellor (CCC) who has recently completed her Master of Arts in Counselling with Honours through Providence Theological Seminary. Don't let the fresh graduation fool you, Cheryl comes with a wealth of transferable skills, education and life experience. Cheryl was formerly a school teacher and offered group and private music instruction from her home studio. As a life-long learner, Cheryl decided to pursue her growing passion to help people through the field of counselling and psychology. In 2013, she decided to tackle her counsellor training part-time, building on her rich experience in education, pastoral work with children and families, volunteer experience and speaking.
Cheryl had the privilege of completing her internship at The Family Centre of Edmonton. She provided individual, couples, family, and group therapy to a diverse client population at the Family Centre and individual counselling at the Pride Centre of Edmonton. Counselling services provided ranged from single session drop-ins to long term therapy. Cheryl offers person-centred, strength-based-approach counselling with the utilization of multiple theories to best suit her client's needs. These theories include CBT, attachment informed, ACT, EFT, Gottman Couples Method and Solution-focused therapy.
Cheryl has a gift of being able to connect with people and convey care. As a therapist, Cheryl brings some of the skills and character traits that can't be taught. Combined with her experience and education, we are certain you will find Cheryl to be a caring therapist and effective counsellor. Her clinical supervisors have voiced significant praise regarding her competencies and skills as a dedicated therapist. Cheryl is experienced in working with clients ages 16 and up and enjoys the dynamic of working with couples and families. Cheryl has a personal faith background and former pastoral experience that she integrates into her therapy for those wanting Christian counselling. Her training and experiences have equipped her to work with mood disorders such as depression and anxiety, as well as with life transitions, self-esteem/confidence, grief and loss, relationship issues, stress management, personal growth/development, trauma recovery, couples, families, and LGBTQ+.
Cheryl is a kind hearted person who believes in the resiliency of people. She loves to learn and is committed to helping her clients work through the issues they are facing. She is definitely a "Fresh Hoper" and fits in well with our team — another true believer in the power and essential nature of hope. Cheryl stays involved in her community through choir and musical theatre. She is the mother of three lovely young adult women and enjoys nurturing her relationships with family and friends.
---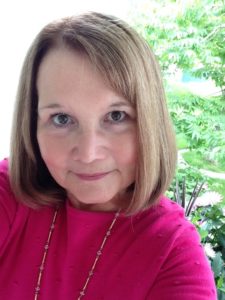 Kathleen McDavid
Registered Dietitian &
Eating Disorders Specialist  
We are so pleased to have a Registered Dietitian who is an Eating Disorders' Specialist join our team at Fresh Hope Counselling! Kathleen McDavid graduated from the University of Alberta with distinction. She completed her dietetic internship at the University Hospital in Saskatoon. Kathleen thrives on learning and is continually learning and implementing new information into her practice. She has performed a wide variety of tasks and roles during her career –including clinical inpatient care in specialized hospital settings, private practice, teaching classes for Athabasca University and project planning & development.
Despite her range of activities, her heart lies with supporting those with any type of eating disturbance. She has devoted the last 19 years of her career to working with eating disorders. Kathleen has in-depth professional experience with anorexia nervosa, bulimia nervosa, binge eating disorder, orthorexia nervosa, family-based support for children and teens with eating disorders, emotional eating, and those who wish to end the cycle of dieting and weight re-gain.
Kathleen has a sensitive and personalized approach to the care and support of each client. She draws on various behavioural change techniques and therapies with a view towards gradually normalizing eating behaviours and restoring health and relationship with food. Examples include cognitive behavioural therapy, mindful eating techniques and intuitive eating.
Kathleen is a strong promoter of strengthening eating disorder services in the province of Alberta and has taken a leadership role in standards of practice and care for her own profession. She has written training manuals for the nutritional care of eating disorders, been a speaker at conferences and provided workshops for other health care professionals.  She appreciates the complexity of eating problems and encourages multidisciplinary care to ensure the best outcomes. Kathleen is a great fit with Fresh Hope Counselling as she instills hope in her clients and believes recovery can occur despite the persistence of an eating disorder. Working alongside Beth Murray (for adult clients) and Heidi Marchand (for adolescent clients), Kathleen fortifies the treatment team we are able to offer our eating disordered clients and their families. Having her join our team gives us a greater level of effectiveness and accessibility for eating disorder outpatient care in Alberta. Sessions with Kathleen will be done primarily through our secure, simple videoconferencing platform.
In her spare time Kathleen enjoys spending time with family and friends, gardening, nature, and painting.
---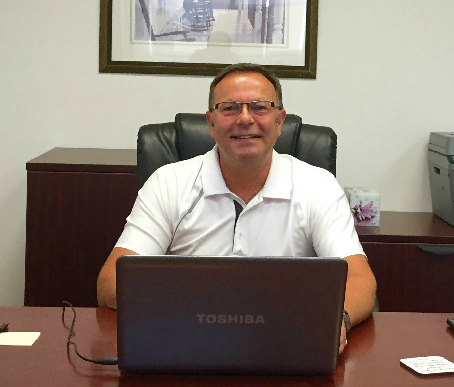 Glenn Scheideman
Office Administrator
Glenn Scheideman is the Office Administrator for Fresh Hope Counselling. Glenn brings a wealth of customer service, business knowledge and genuine care to this position. He has worked in public and private sectors of business and served in various positions with client care, bookkeeping, sales and general office administration and management. After transitioning out of owning and operating his own company, Glenn joined Fresh Hope Counselling in August, 2010.
Glenn also has the distinct pleasure of being married to Beth Murray! Together they invest their time, energy and passion into making Fresh Hope Counselling the best Counselling Agency and Psychological Service it can be. Their vision is to make Fresh Hope Counselling a solid team of Psychologists and Master's Level Therapists who can meet the needs of our clients as effectively as possible.
When you call to make an appointment, or send in an e-mail to get more information, Glenn will be the compassionate link that welcomes you, answers your questions and assists you in getting started with counselling. He is the one who works to meet your scheduling and billing needs. We are glad to have Glenn at the hub of our operation.
---
Contact us today