It was the last day of December that we closed on the purchase of the new and growing home for Fresh Hope Counselling Ltd.!  We are so excited to have a larger, more efficient layout for Fresh Hope Counselling to grow into for our West End Office.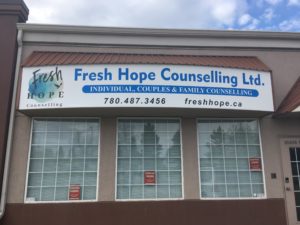 Our new location is more accessible by transit — right on 100th Avenue and directly south of Stony Plain Road. We are very pleased that our new space is fully accessible with counselling offices and a washroom on the main floor. Ample free parking is located directly out in front.
Our new address, as of next Monday, May 25th is 16406 100 Avenue NW. If you are coming in from the Henday, take 100th Avenue East and go past 170th Street. Drive by the big Biker boot and you'll see the Police Station on the right hand side and a group of businesses on the left hand-side (also known as West Edmonton Commerce Park). Turn into the parking lot of those businesses and head down to the East end of the parking lot. You will see us second from the end at 16406 100 Avenue.
We continue to operate in alignment with the Psychological Association of Alberta and the College of Alberta Psychologists' recommendations that clients continue to do their counselling sessions remotely when possible.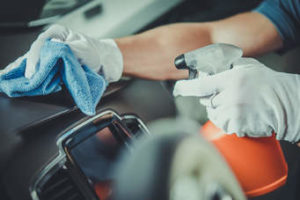 We are offering sessions through our simple and secure video-conference platform Doxy.me or by telephone. (You can choose to continue with these remote sessions as long as you would like, even after the restrictions are lifted). Limited in-person sessions are available with our staff following the risk-mitigation procedures, enhanced cleaning procedures and increased screening. We continue to ask that if you have not been feeling well or have any of the COVID-19 symptoms, that you do your appointment by video or phone. This is for the safety of everyone involved. We are making the process as contact-less as possible and have added touch-less soap and touch-less paper towel dispensers, and masks will be available if needed. There is even a plexiglass 'sneeze guard' at reception and we will be wiping down all necessary areas in between clients.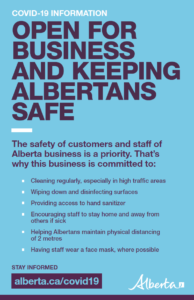 We look forward to seeing you at our new location soon!
Remember, we will be in our new West End location on Monday, May 25th.
All other contact information remains the same.
E-mail: info@freshhope.ca
Website: freshhope.ca
Phone: 780.487.3456
Our hours remain as before. Monday – Friday 10:00 – 5:00, and some evening and Saturday appointments available.
For those in South Edmonton, don't forget about our second location at #210, 6958 76 Avenue.
Tags: accessible, counselling, COVID-19, grow with us, new location, videoconference, virtual sessions, we're moving